Eastern Sierra Local News
The month of May and the beginning of June were filled with season openings and good news. Tioga pass officially opened on May 27th. Upper Lake Mary Road also opened on May 28th, which means the Lakes Basin and Yosemite National Park are fully open for summer. Memorial Day weekend was busy and it's really starting to feel like summer here in the Eastern Sierra.
Are you fishing ready? We just purchased our first Tenkara rod! This type of fly fishing rod first originated in Japan as a long bamboo stick with a line on it. Now these reeless fishing rods are loved by backpackers and anyone who is looking for a light weight fishing tool. We'll be fishing the streams, creeks, and lakes with this new toy. Wish us luck!
This winter we received below average amounts of rain and snow which means it is extremely dry and the chances of wildfires are high. Inyo National Forest and Bureau of Land Management put fire restrictions in place on May 24th. This prohibits all fires outside of designated fire rings at campgrounds. Please do your part in camping safely this summer and do not make campfires in the backcountry or while dispersed camping. The Mammoth Lakes Fire Department also implemented residential fire restrictions. No fires are allowed on private property as well.
Mammoth Mountain is now in full summer mode! Mountain biking is on as well as the Adventure Center. Hit the ropes course, rock wall, golf course, and more this summer! Check out all the summer activities here.
As of June 15th, 2021 California has announced a statewide reopening. This means no more social distancing or masks for vaccinated people. There are a few exceptions including public transportation, hospitals and large gatherings. Some stores in Mammoth will still recommend masks.
Mammoth Lakes Real Estate Market Recap
Last year in May, the Mammoth Lakes real estate market was just starting to be revitalized. Quarantine had been in place for about a month and many people were nervous and unsure of the future. Sellers pulled their listings off the market in March and April and buyers stopped looking. Most buyers thought prices were going to drastically drop and waited to see. Others started fishing for deals. Little did anyone know that the best time to negotiate was in April while sellers feared the worst. Unknowingly to all, May was just the beginning to one of real estate's biggest comebacks.
Once the snow turns to the consistency of your 7/11 slushy, the Town of Mammoth Lakes starts to see a decrease in visitation. It wasn't until Memorial Day weekend that we saw a big rush of visitors enjoying the mountain air. After that weekend, visitation decreased again. Most schools are now on summer break and we're expecting to see more people in town soon.
The real estate market remained strong throughout May, but nothing too surprising happened. We would say it has been "steady" throughout May. Still a bull market for our shoulder season. We've been preparing for a busy summer. Open houses will require little to no restrictions starting June 15th, so make sure you let us know when you're in town and come and say hi!
Mammoth Lakes Real Estate Home Trends and Stats
The most interesting stat (IMO) is the continuation of the high demand for single family homes in Mammoth Lakes. This past May, we saw more houses sell than the last two Mays combined. May 2021 even beat the Mays before 2019 by a long shot. The number of homes sold in May was consistent with April 2021, indicating that this year Mammoth homes are still a hot commodity. How many times can you say, "May" in one paragraph?
Mammoth homes haven't been this popular for a while! More and more people want to not only own in Mammoth Lakes, but they want space for their whole family, friends, and pets. On the contrary, new Mammoth home listings are slightly down compared to the last two years.
House listings, however, are on an upward trend this year. As of June 12th, there are only 15 homes on the market in Mammoth Lakes. There is one mobile home for sale and more than half of these listed homes are over $1,000,000. It's possible that some Mammoth homeowners are now discovering it's a good time to list. Other sellers still want to keep their piece of Mammoth.
One mobile home sold last month for $160,000 and the highest priced home sold for $3,700,000 in the gated Snowcreek Ranch subdivision.
Overall the median home sale price for Mammoth Lakes remained mostly flat from April to May. The median sales price for a home in Mammoth Lakes in May was $1,182,000 and YTD it's $1,320,000. This is still a ways above the overall median home price in 2020 which was $875,000.
Mammoth Lakes Real Estate Condo Trends and Stats
The number of condos sold in May was similar to last month, but a little below the number of condos sold in May 2019. Keep in mind that the housing market was already booming pre-covid.
May is typically a slightly slower month for real estate in Mammoth Lakes. With skiing winding down at Mammoth Mountain, and summer activities still limited, visitation drops off which affects the real estate market. Plus with so many people moving back to school and work in person, it makes sense that this pattern would hold true this year.
While fewer condos sold last month, it's not likely due to the market slowing down anytime soon, but rather due to lack of inventory. Most buyers are currently looking for two bedroom or larger condos to have space for the whole family. Last month 14 smaller condos (studio, one bedroom, or one and loft) sold which is more than one third of the condo sales in May. Currently there are 19 smaller condos for sale, of the 45 active condo listings. This could mean that some buyers are deferring to buying what's on the market rather than waiting. Smaller condos (less than two bedrooms) are a great way to enter the Mammoth Lakes real estate market and especially the short-term investing world.
The number of condos listed in May turned out to be less than the last two years. Some Mammoth property owners are still holding on.
The number of listings has been the constraining factor on the Mammoth Lakes real estate market this whole year. It seems like many people are finding use of their Mammoth condos and Mammoth homes, and choosing to keep holding onto their properties. June, July, and August is when we saw a huge spike in new listings last year, so it will be interesting to see if we see that same pattern again this year. June, July, and August are typically the busiest months for real estate sales in Mammoth Lakes.
With so few listings, and a strong demand, prices have stayed high. The median price of condos sold in May was $585,000 (also the YTD median sale price). While this is a slight dip in the median sale price for condos in Mammoth Lakes compared to April 2021, it's still higher than the overall median price from 2020 which was $475,000.
Is now a good time to buy real estate in Mammoth Lakes?
Inventory still isn't at a healthy six month level, but it's slowly rising. The properties that were priced extremely high are sticking around. Others are sitting longer due to a slight slow down in visitation. Due to these factors you may be able to get a slight discount. In May 2021, it only took an average of 46 days for a condo to close from the day it was listed (for homes 86 days). Those condos sold 102.78% of asking price, meaning many sold over asking price. In some cases, $50,000 over the listed price! There has been a little more wiggle room on price for Mammoth homes. About half of those homes were paid in cash, making a strong offer (no appraisal).
With all this stress and pressure, many buyers are discouraged. Some buyers are taking themselves out of the game to focus on other ventures. This will reduce the amount of demand and might create some negotiation room for buyers.
We have been using some creative ways to find the right home for our buyers (i.e. mailing properties off market, approaching for sale by owner listings, etc.). This decreases the competition for that particular property. Besides dealing with ten other buyers, we are only negotiating with the seller. We are happy to do this for you. Give us a call or message us to learn how we can help you land a great property!
Is now a good time to sell real estate in Mammoth Lakes?
Without a doubt, it's still a great time to sell any kind of property–home, condo, vacant lot–in Mammoth Lakes and the surrounding communities. There are still many people looking to buy, and not a lot of properties on the market. If you have a property you're no longer using, contact us today for a free market valuation to see how much your property could sell for.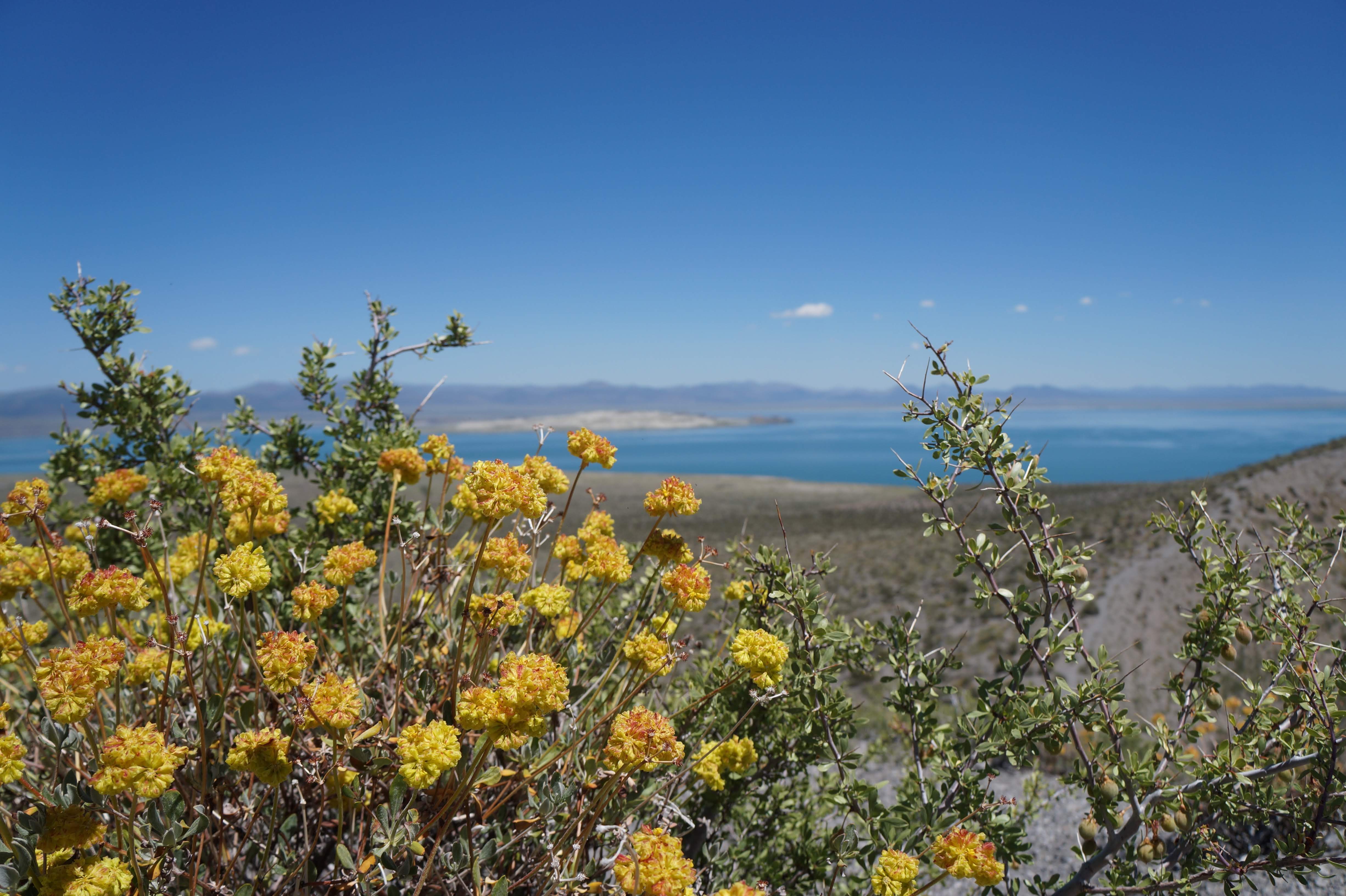 Disclaimer: Based on information from the Mammoth Lakes Board of REALTORS and other various sources. All data including all measurements and calculations of area, is obtained from various sources and has not been, and will not be, verified by broker of MLS. All information should be independently reviewed and verified for accuracy. Properties may or may not be listed by the office/agent presenting the information.