Birthday Party Fundraiser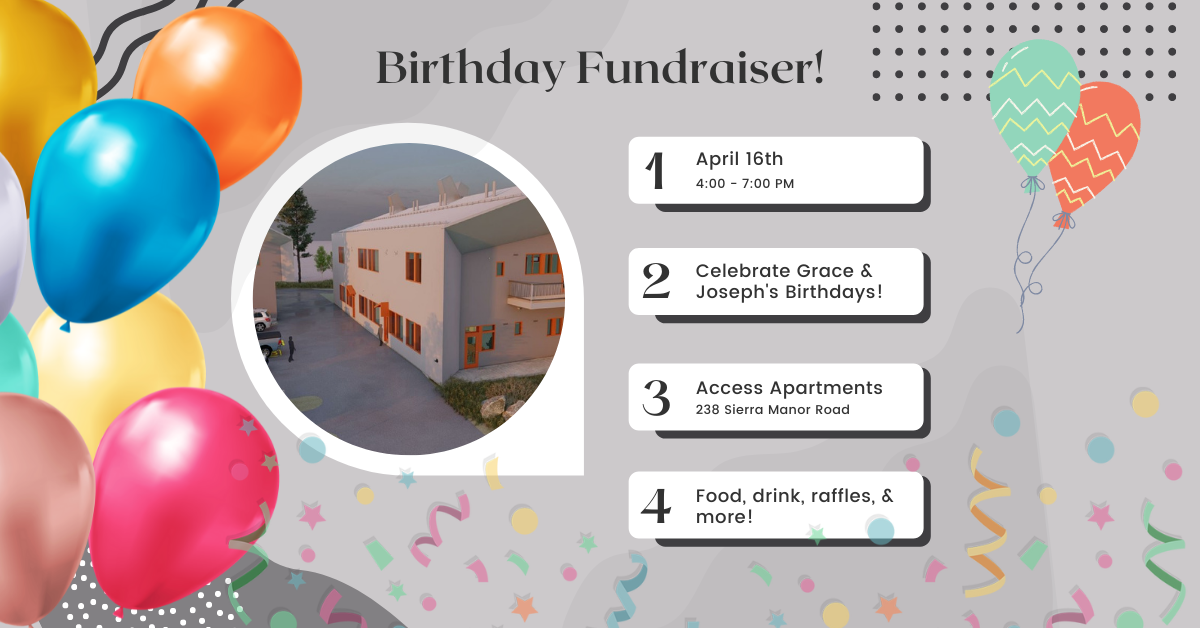 Both Joseph and Grace have birthdays in April. And instead of hosting a regular birthday party, we really wanted to find a way to give back to our community. This is why we've partnered with the Town of Mammoth Lakes' official partner on community housing solutions, Mammoth Lakes Housing, Inc. for our First Annual Birthday Party Fundraiser. Mammoth Lakes Housing is an amazing nonprofit organization that helps make the dream of home ownership a reality for many local families. They also own and manage long-term rental units. To learn more about Mammoth Lakes Housing, Inc, check out their website here!
Being real estate agents, we've worked with many local families and know just how hard it can be to find affordable housing for locals across the Eastern Sierra. Not only is it tough to find affordable homes to purchase, it's also incredibly difficult to find long-term rentals in Mammoth Lakes and the surrounding communities. The work that Mammoth Lakes Housing is doing is vital to the longevity of our community. Without places for people to live, more and more of the year-round population moves away.
Mammoth Lakes Housing, Inc. acquired a commercial space in Mammoth Lakes that they will convert into 11 one-bedroom apartments. Our party is going to be held on the top floor of this building! These apartments will be used as long-term rentals which Mammoth desperately needs. The dedicated staff at Mammoth Lakes Housing has secured more than $4,000,000 in State and Federal grants for the project, and they're close to filling the funding gap! The private donation goal is $100,000 and they have already reached 60% of their goal! To help with that spread is where our Birthday Party Fundraiser comes in!
Join us for an evening of dinner, drinks and amazing prizes!
The event details:
When: Saturday, April 16th from 4-7pm
Where: 238 Sierra Manor Rd. Mammoth Lakes, CA
What: We will be serving dinner, dessert, and drinks from local restaurants. There will also be chances to win awesome prizes such as a snowboard, gift baskets (including one from Mammoth Mountain), a three-night Vacasa Vacation rental stay, handmade quilt, backpacking backpack, Sierra Light Gallery metal photo, gift cards to local restaurants and much more!
If you are unable to attend, but would still like to make a contribution, please visit www.mammothlakeshousing.org/donate/
Thank you and we hope to see you there!