Mammoth Lakes and Eastern Sierra Local News
It's officially fall here in Mammoth Lakes and the Eastern Sierra. The mornings and evenings are cool, but the days are still sunny and comfortable. The leaves are changing and now is a great time to visit and enjoy the fall colors.
Mammoth Mountain plans to open for the ski season on November 11th (weather permitting). We are starting to get excited for the ski season and hoping we have a lot of snow this winter.
If you're planning to visit Mammoth Lakes near the holiday season, be sure to let us know! We are hosting a holiday cookie party at our office on December 23rd. Stop by and enjoy some homemade holiday cookies.
Are you curious to see what's happening in other communities around the Eastern Sierra? Check out our last Eastern Sierra market update here!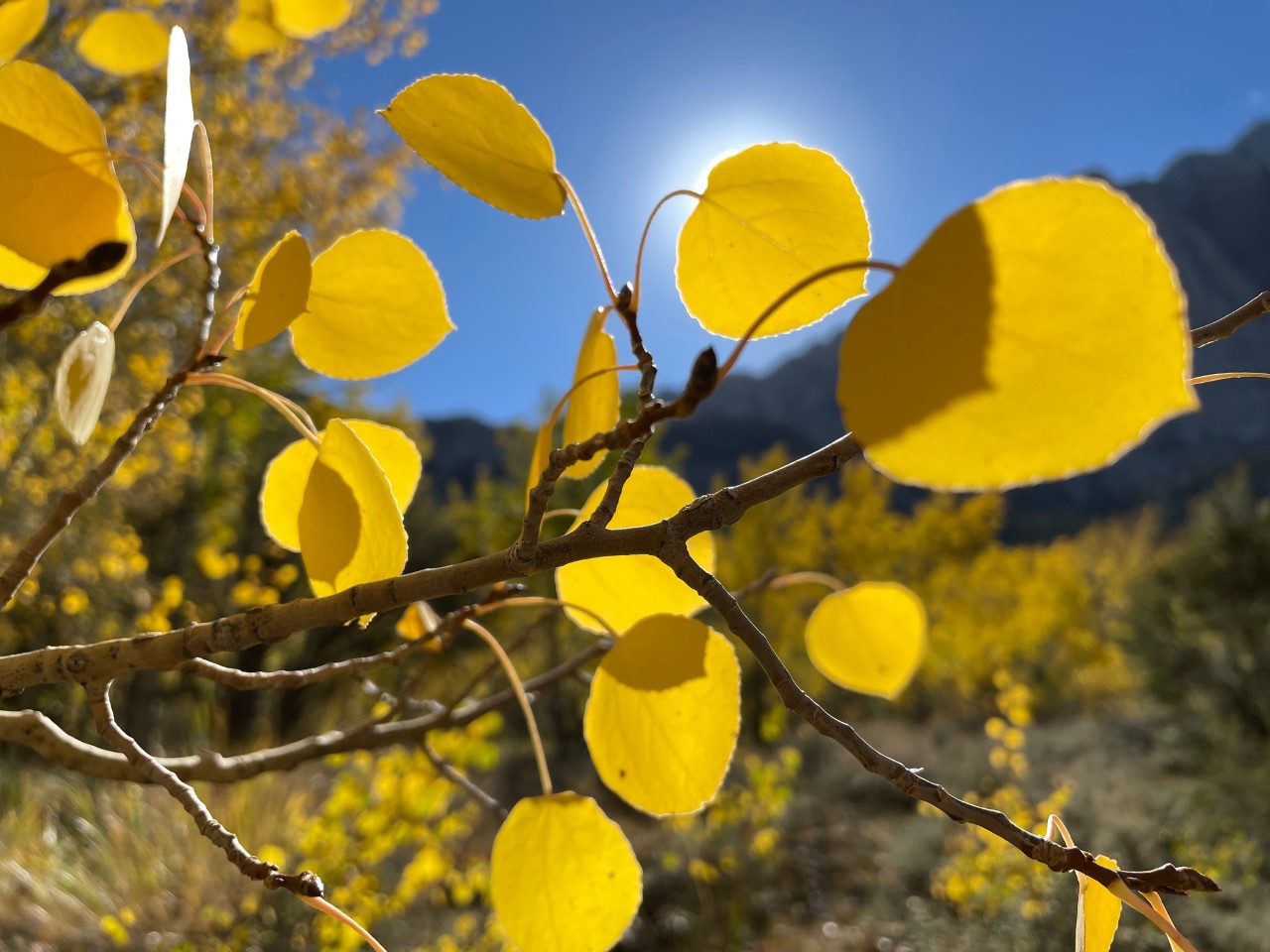 Mammoth Lakes Real Estate Market Trends Overview
Mammoth Lakes real estate trends and stats continue to show signs of a slowing real estate market. With mortgage interest rates hovering around 6-7% for a primary residence, and 7-8% for second homes, affording a second home in Mammoth Lakes is getting much more expensive than it was last year. Especially considering the year to date median sales price for both condos and homes in Mammoth is still above last year's median sales price.
The biggest difference we're seeing between this year and last year is the sales volume. Both condo and home sales are down in Mammoth Lakes compared to the last two years. Based on where we currently are with sales volume and since there are only three more months left of the year, it seems likely we will see a similar sales volume as in 2018.
Pricing of new Mammoth listings is more important than ever. We continue to see many listings remain on the market longer than before. We are also seeing more price reductions. When listings are priced slightly below the recent sales, however, they do typically sell very quickly and occasionally with multiple offers.
Mammoth Lakes Home Trends and Stats
The number of home sales in Mammoth Lakes in September remained low compared to the last three years. There were only seven homes that sold in Mammoth, including one mobile home. This number is well below the last three years for home sales at this time. Typically in September, we'll still see a good amount of home sales due to escrows that started in the summer, finally closing.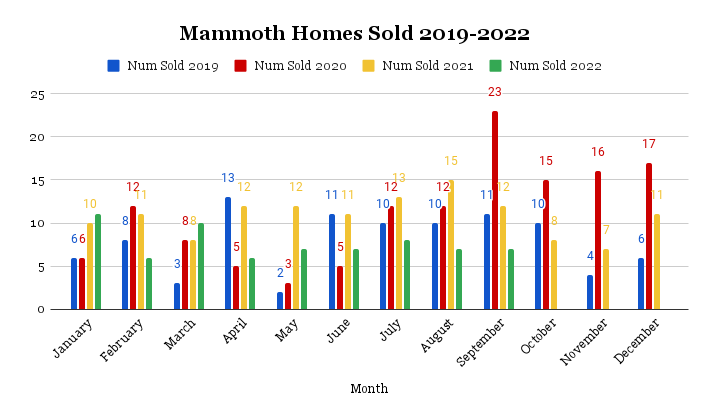 Of the seven Mammoth Lakes homes which sold, five sold for under asking price; one sold at asking; and one sold about $50,000 over asking price. It does appear that Mammoth Lakes home prices are starting to fall.
One statistic from September that was fascinating to see was the number of new Mammoth home listings. There were only two Mammoth homes listed for sale in September. That is the lowest we've seen in the last four years in any one month. Even lower than March and April 2020 when the world was shut down due to Covid.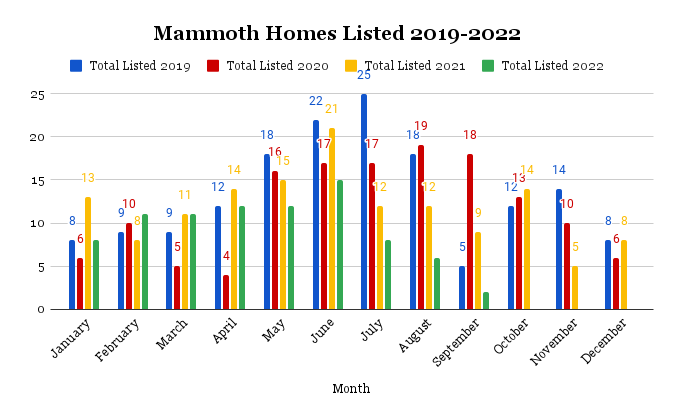 As we mentioned in our last Mammoth Lakes real estate update, we think it's possible that many people are not selling since they have such a low mortgage interest rate on their current property. The high mortgage interest rates have likely started to deter some people from buying. It's possible that some people who might want to sell their Mammoth home and buy another, are waiting for mortgage interest rates, or prices to fall before selling. Any way sellers look at it, it can be a catch 22.
There are currently only 14 Mammoth homes for sale. Most of these homes have been on the market for 60 days or longer. Six of these homes are listed over $3,000,000 and only four homes are listed below $1,000,000.
The median sales price for a Mammoth home decreased from $1,312,500 to $1,060,000 from August to September. This was mostly due to one mobile home that sold and a home that required a total remodel.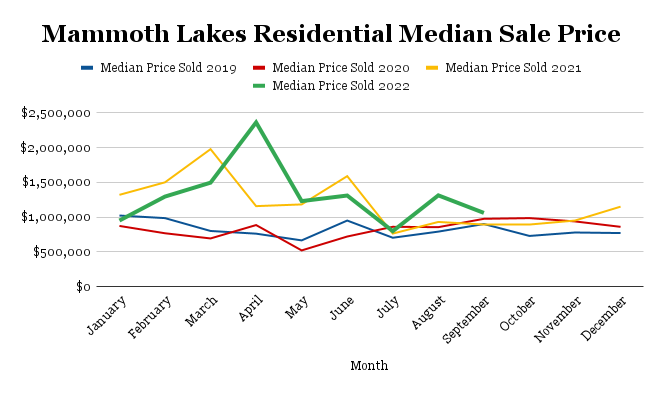 The most expensive home to sell in September was a home in the gated Snowcreek Fairway Ranch community located at 32 Hidden Lake Circle Mammoth Lakes, CA. This home was built in 2019 and has amazing views of the Sherwin Mountains. It sold for $3,199,000.
With the current rate of Mammoth home sales, it seems unlikely that we will see another year of record breaking sales, like the last two years. We are trending more in line with the sales volume of 2018 and 2019.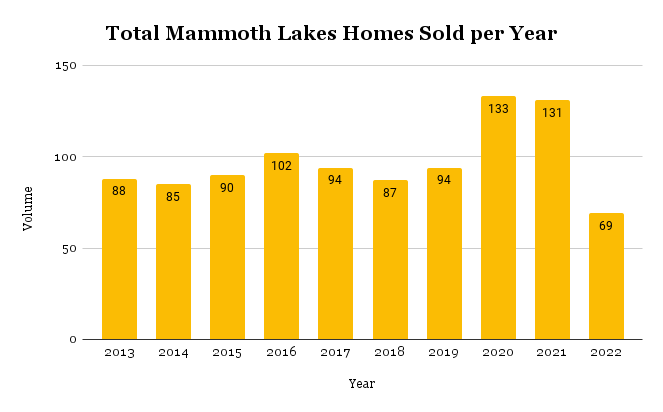 Mammoth Lakes Condos Trends and Stats
In September, Mammoth Lakes saw an increase in the number of condos sold. There were 34 Mammoth condos sold in September. This is the largest month of sales since May.
The number of new Mammoth condo listings declined again in September. There were only 24 new condo listings in September. As of October 13th, we are down to only 52 condos for sale in Mammoth. The number of active listings has been steadily declining since July when we had about 75 condos on the market.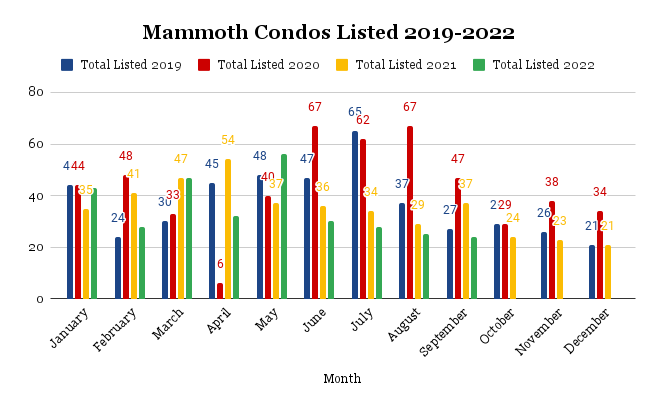 Even though interest rates are high, and many people expect prices to start declining due to the high mortgage interest rates. Our inventory of properties for sale in Mammoth Lakes is still well below the pre-pandemic average. With a smaller selection of properties for sale, sellers can demand higher prices, than if we had a surplus of inventory. This could be one reason for the increase in median condo sales price in September.
The median price for a Mammoth Lakes condo increased from $610,000 in August to $686,250 in September.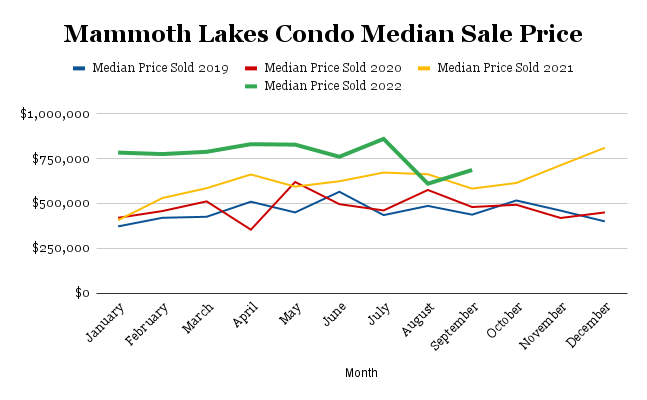 Only one condo sold above asking price in September, and it only sold for $1,000 over asking. Bidding wars are definitely becoming less common now with the higher mortgage interest rates. It is still possible for condos to sell fast in Mammoth Lakes and possibly even receive multiple offers when they are priced competitively. Right now that means pricing slightly below the most recent sale. With this strategy we are still seeing condos sell quickly.
With only three more months left in 2022, it seems highly unlikely that we will see a similar sales volume to the last two years. With the current rate of Mammoth condo sales, it seems more likely the final sales volume will be closer to 2018, maybe 2019.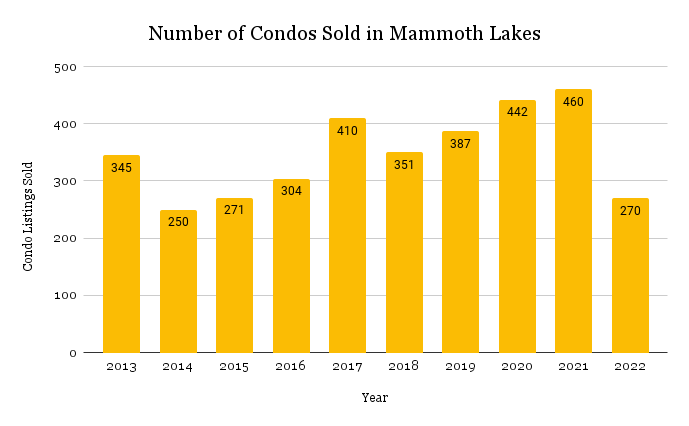 Is now a good time to buy Mammoth Lakes real estate?
If you decided to not buy in 2020 and 2021 due to the competition, now could be the time for you. There is certainly less competition as a buyer today than in 2020 and 2021. It's becoming much easier to negotiate a contract with an under asking price offer, and leaving all contingencies in place. You might even be able to negotiate a credit from the seller.
That said, mortgage interest rates have gone up, so if you haven't gotten pre-approved with a lender recently, you'll want to do that first. It's possible the amount you qualify for has changed. We know a lot of great lenders here in Mammoth Lakes, contact us if you'd like us to connect you to them. If you do qualify for a mortgage right now, you might consider buying sooner rather than later since it's possible rates will continue to go up.
Is it a good time to sell Mammoth Lakes real estate?
In Mammoth Lakes and the Eastern Sierra, the median sales price for most properties is still much higher than it was pre-pandemic. It is likely that prices will start to slowly drop now that mortgage interest rates are about double their all time low. If you've been thinking about selling any property–house, condo, vacant land–anywhere in the Eastern Sierra, we'd recommend selling sooner rather than later. With winter just around the corner, many buyers are looking to secure their spot before the ski season. Now is a great time to list if you want to take advantage of the high prices and sell before the holidays. Contact us to get the conversation going and for a free home valuation.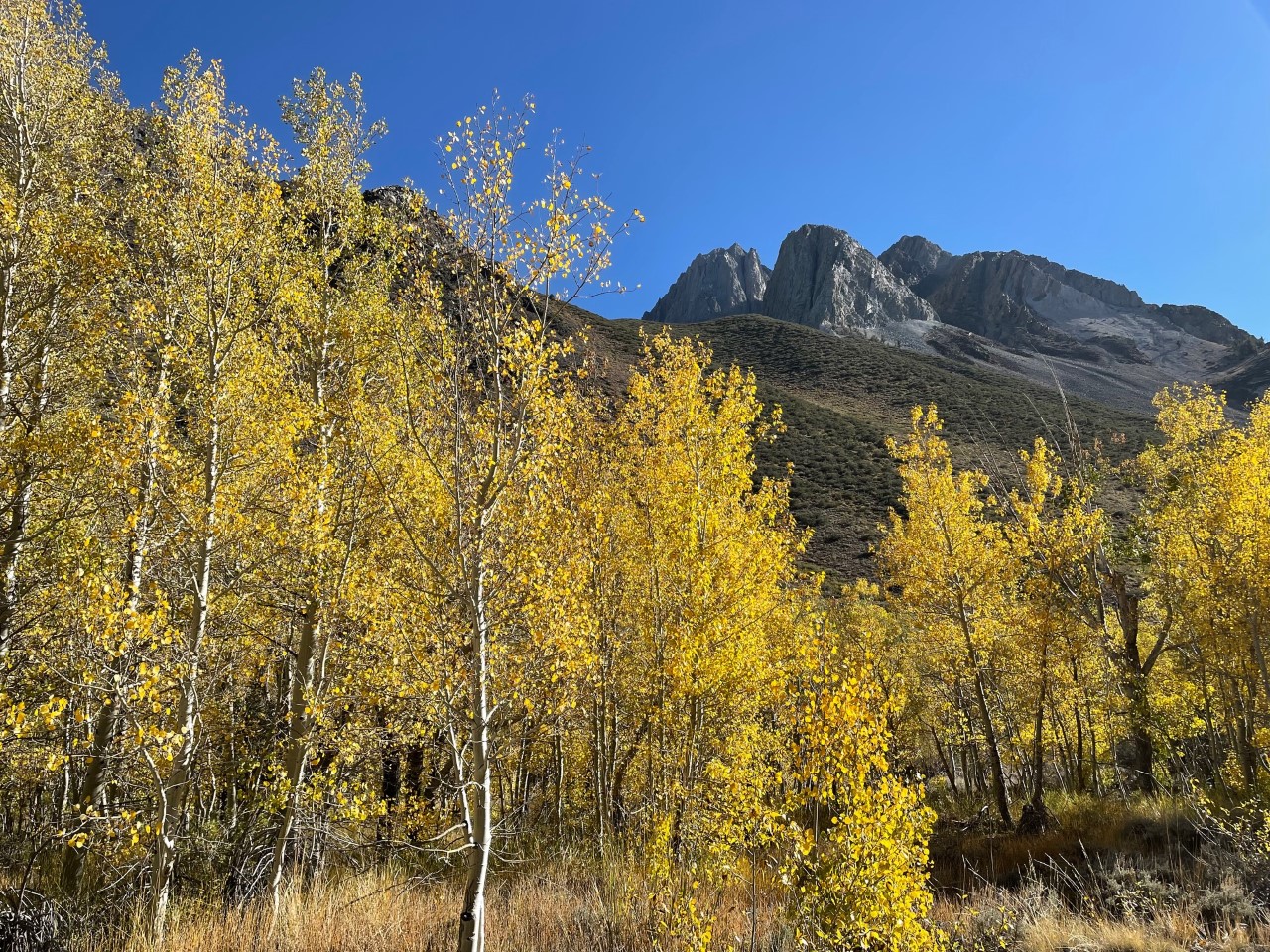 Disclaimer: Based on information from the Mammoth Lakes Board of REALTORS and other various sources. All data including all measurements and calculations of area, is obtained from various sources and has not been, and will not be, verified by broker or MLS. All information should be independently reviewed and verified for accuracy. Properties may or may not be listed by the office/agent presenting the information.