Mono County and Mammoth Lakes Mortgage Officers
Our recommended Mammoth lenders
All of our clients are encouraged to choose the mortgage lenders who are most suitable for their wants, needs, and specific situation. Mammoth Lakes can be a tricky place to lend - especially Mammoth condos. Here are a few lenders who do a great job in Mammoth Lakes and the surrounding area.
Mammoth mortgage lender experts
When you make the decision to become a homeowner, there is a series of additional decisions that you'll need to make before you reach that final goal and cross the threshold of your new front door. One of the most important decisions in that series is which type of mortgage loan you're going to pursue in order to buy the house.
There are several different types of mortgage loans, and it's useful to understand your options going in so that you can decide which one will be best for your financial future as a homeowner. The professionals you'll see below, specialize in Mammoth Lakes and Mono County.

Jeremy Engle | Vero Mortgage
NMLS#244800
Tel: 760-914-4413
Email: Jeremy@jeremyengle.com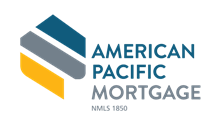 Kelly Gardner I Sales Manager
NMLS: 829533 I NMLS: 1850 (LICENSED IN CA, VA, WA, OR)
Phone: 949-678-9580
Email: Kelly.Gardner@apmortgage.com

Shelly Logemann | Originating Branch Manager
NMLS# 298957
Cell: 949.887.1234
Email: shelly.logemann@ccm.com
https://crosscountrymortgage.com/shelly-logemann/
Dean Wolf | Draper and Kramer Mortgage Corp.
NMLS# 536661
760-937-8344
Dean.wolf@dkmortgage.com